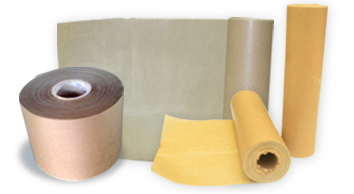 Wax Coated Paper for Food Packaging: The Ultimate Solution for Sustainable Packaging
"Sustainable Food Packaging: The Benefits of Using Wax Coated Paper"
Wax coated paper has been a popular choice for food packaging for decades, offering a range of benefits that make it a versatile and efficient solution for many different types of food products.
From its ability to protect food from leaks and spills to its eco-friendliness and durability, wax coated paper has a lot to offer. In this blog, we'll delve into the details of wax coated paper and explore its many uses in the food packaging industry.
Whether you're a business owner looking to switch to a more sustainable packaging solution, or simply interested in learning more about this versatile material, this blog is the perfect place to start.
Introduction to Wax-Coated Paper for Food Packaging:
Wax coated paper is a popular material used in food packaging due to its durability and ability to keep food fresh. It is made by applying a thin layer of wax onto paper to create a barrier that protects the food from moisture, air, and bacteria.
Advantages of Using WaxCoated Paper for Food Packaging:
Wax coated paper offers several advantages when it comes to food packaging. It is a cost-effective and eco-friendly alternative to plastic packaging. It is also biodegradable and compostable, making it a sustainable option for the environment. Wax coated paper also provides a natural look to the packaging, making it appealing to consumers who are looking for environmentally conscious products.
Related Topic: The History of Wax coated Paper and Why It Is So Important Today?
Types of Wax Coating and their Suitability for Different Food Items:
There are several types of wax coating used in food packaging, including paraffin wax, beeswax, and soy wax. Each type of wax has its own unique properties and is suitable for different types of food items.
Paraffin wax is commonly used in food packaging because it provides a strong barrier and is resistant to high temperatures.
Beeswax is a natural and biodegradable option that is suitable for packaging fresh fruits and vegetables. Soy wax is a renewable resource that is used to package organic and natural food items.
Applications of Wax Coated Paper in Food Packaging:
Wax coated paper is commonly used in food packaging for a variety of products, including baked goods, confectionery, and meat products. It is also used for wrapping sandwiches and deli items, as well as for packaging fresh fruits and vegetables.
Environmental Impact of Using Wax Coated Paper for Food Packaging and its Comparison with Plastic Packaging:
Wax coated paper has a much lower environmental impact compared to plastic packaging. Plastic packaging can take hundreds of years to decompose, whereas wax coated paper is biodegradable and compostable.
This makes it a much more sustainable option for the environment. In addition, the production of wax coated paper uses fewer resources compared to plastic, making it a more environmentally friendly choice.
In conclusion, wax coated paper is an excellent alternative to plastic packaging for food items. Its durability, sustainability, and cost-effectiveness make it an ideal choice for food packaging. As consumers become increasingly conscious of the environment, it is likely that the use of wax coated paper will continue to grow in popularity.
If you want to learn more about Food Grade Wax Coated Paper & Non Food Grade Wax Coated Paper
Administrator
Navbharat Industries